One of the best Blues shows on the radio! Anywhere! That is why it's lasted so long. A true Sonoma County tradition. Bill actually started the whole thing back in L.A. in 75, brought it with him to KVRE in the 80's, and finally to it's home the Krush. 2 hours every Sunday night spanning the entire spectrum of this musical piece of American culture called the Blues.
Brought to you by: All Fired Up
---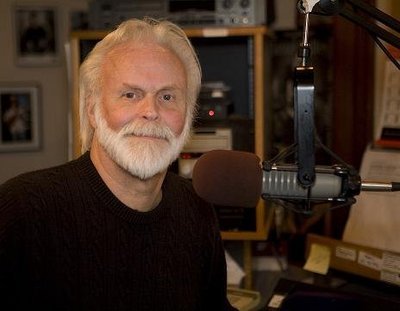 Bill Bowker
Blues with Bill Bowker – Sunday 7 PM to 9 PM
We've Always Prided Ourselves As The One Commercial Radio Station In Sonoma County Not Afraid To Play What We Felt Our Music Loving Listeners Deserved, Whether It Was Performed By National, Regional Or Local Artists, As Long As It Was Quality Music, We Were Excited To Play It. A Few Months Ago, We Succumbed To A Management Directive To Become "More Familiar" In Our Musical Selection ("Play The Hits Dammit!"). Just What The County Needed… Another Soulless , Mass Appeal, Mind Numbing, Common Denominator Station That This County Is Full Of!
Well,that Didn't Work Did It??
So, We Decided To Take Matters Into Our Own Hands!!!
Here We Are, Once Again, Digging Deeper Into Our Roots And Providing Our Beloved County With The Very Best Of Roots Music…the Essence Of What Music Is About. Blues, Americana, Rock, Played By Artists You Know, May Not Know But Soon Will. (Our Ability To Identify Emerging Artists Is Quite Uncanny, If I Do Say So).
It's Everything You Could Want And More From Your Radio. We're Back And Better Than Ever!!
Thanks For Listening And Tell Everybody!
Bill