TUESDAY, 9AM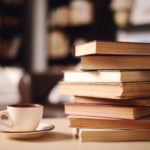 Every Tuesday at 9am author Joy Lanzendorfer will highlight books and authors… from mystery to history!
Grab a cup of coffee, get cozy and connect to worlds away while traveling through books.
---
WEDNESDAY, 7:30AM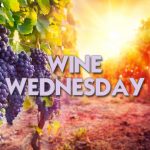 Wednesday mornings Ziggy gives you the scoop on the wine industry, reviews, spirits, travel, and more!
Brought to you by:
---
THURSDAY, 9AM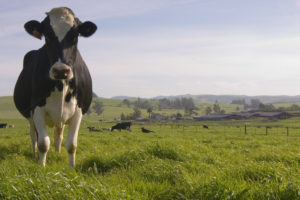 Thursdays at 9am, learn about all aspects of local farming.
Featuring deep-rooted perspectives from The Sonoma County Farm Bureau.
Brought to you by:
---
THIS DAY IN HISTORY
WEEKDAYS, 8:20AM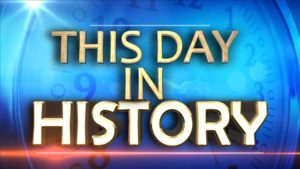 Tune in to Andre every weekday morning at 8:20am to find out what historic events took place each day.
Brought to you by:
Ongaro & Sons Plumbing Heating & Cooling
---
JUST TAPPED
WEEKEDAYS, 8:40AM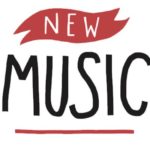 Hear new music every weekday morning at 8:40am as Andre taps into a new song!
Brought to you by:
---
501 BLUES
WEEKDAYS, 5:01PM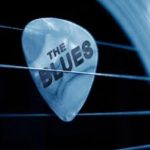 Every weekday on The Krush gets the blues at 5:01pm. The 501 Blues features 2 blues songs. The 501 Blues will call to your soul.
Brought to you by:
---
TWIN SPIN
TU, TH 9:20AM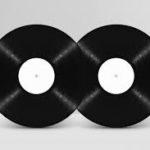 You'll hear two songs that are connected in some way. Be it the same song sung by two different artists, two songs from the same artist, or two songs that are similar in some way. There's really no end to the similarities when listening to Twin Spin.
Brought to you by:
---
SONOMA GROWN
MONDAY – SATURDAY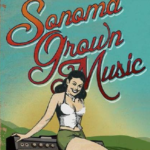 Sonoma County consistently produces distinctive, high quality products including wine, cheese, organic produce and… musicians! Tune in every week to hear 15 local Sonoma Grown artists and their brand of music on The Krush.
---
KRUSH AMERICANA
WEDNESDAY, 7PM-9PM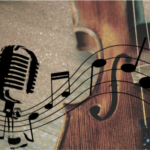 Americana encompasses many different genres of music and Bill Bowker will guide you through it all Wednesday evenings on The Krush.
Brought to you by:
---
SATURDAY, 9AM-11AM and 7PM-9PM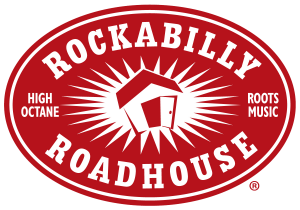 From the rockabilly legends to today's modern roots kingpins, Big Dave brings you Rockabilly Roadhouse on Saturdays from 9am-11am and 7pm-9pm. Amped up, high-octane roots music, rarities, hijinks and retro flashbacks.
Brought to you by:
---
SATURDAY, 9PM-10PM

Every Saturday night from 9-10, you'll hear classic tracks from classic albums across the decades. From familiar classics to rare vinyl's, you never know what Big Dave is going to spin next!
---
GRATEFUL DEAD HOUR
SATURDAY, 10PM-11PM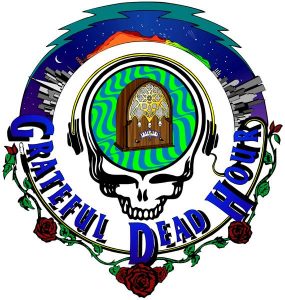 An ongoing legend of rock music and a top concert act since the 1960's The Grateful Dead are one of the great success stories in Rock 'n Roll history… and the Dead is not dead yet! Tune in to Grateful Dead Hour Saturdays at 10pm.
---
SUNDAY, 8AM-11AM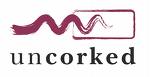 It's Sunday morning in the North Bay – the coffee is brewing, the morning paper has arrived and there you are… relaxing and listening to Krush Uncorked. A special blend of soothing, acoustic-based music from The Krush's vintage music cellar… ease into Sunday mornings with Uncorked.
---
PUTUMAYO WORLD MUSIC HOUR
SUNDAY, 11AM -12PM

Hosted by former KFOG personality Rosalie Howarth and Putumayo founder Dan Storper, this weekly show will take you on a journey through the music of many different cultures from well-known artists and underexposed international artists.
---
SUNDAY, 7PM-9PM

A Sonoma County tradition for over 25 years! Hear the best of the Blues with Bill Bowker every Sunday on The Krush.
Brought to you by:
---
ENTERTAINMENT GRAPEVINE
EVERYDAY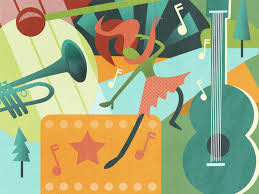 Each week The Krush showcases a variety of entertainment options available throughout the North Bay on the Entertainment Grapevine!
---
ON TOUR WITH ZIGGY THE WINE GAL
EVERYDAY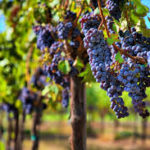 With so much to do in Wine Country, Ziggy will take you "on tour" by keeping you in the know about upcoming wine tastings, events, winemaker dinners, cocktails, spirits, travel and more.
Brought to you by: