Sebastopol Documentary Film Festival Opening Night
March 16 @ 5:30 pm

-

10:00 pm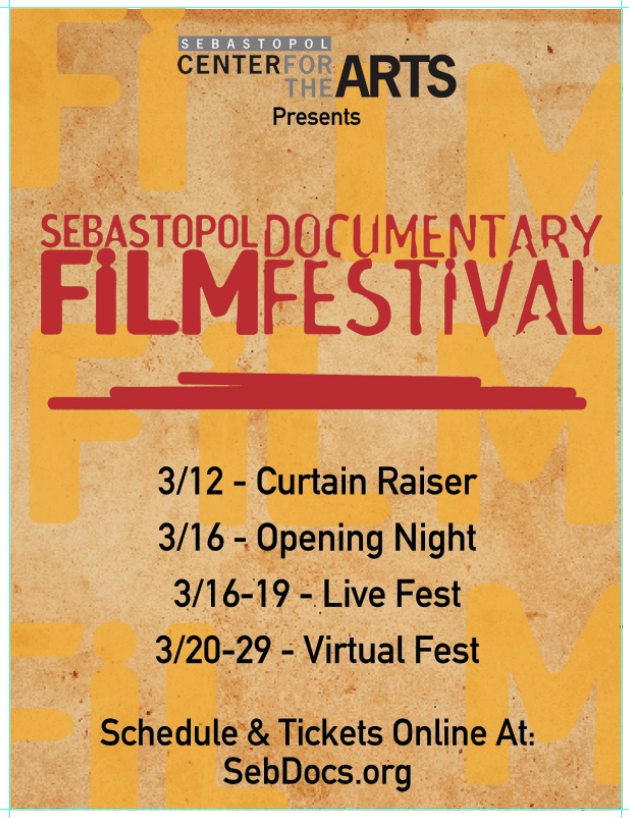 OPENING NIGHT FILM, RECEPTION & AWARDS!
SDFF 2023 Opening Night Festivities begin at 5:30 p.m. with a reception. The film, Exposure, a jaw-droppingly stunning adventure/outdoor feature, begins at 7 p.m. The film will be followed by a specially recorded interview with filmmaker Holly Morris. Opening Night festivities will include a pre-screening reception, and a post-screening awards show for the juried selections.
Exposure
Against all odds and polar advice, a Muslim chaplain, a French biologist, a Qatari princess and eight other women from the Arab World and the West, attempt to ski across melting Arctic sea ice to the North Pole. Director Holly Morris and her crew capture the struggle of these boundary-breaking adventurers who, led by veteran polar explorer Felicity Aston, navigate everything from frostbite and polar bear threats, to sexism and self-doubt, in this intimate story of resilience, survival and global citizenry.
Exposure is the story of the audacious women who are, to date, the last ever to ski over the ice to the North Pole.