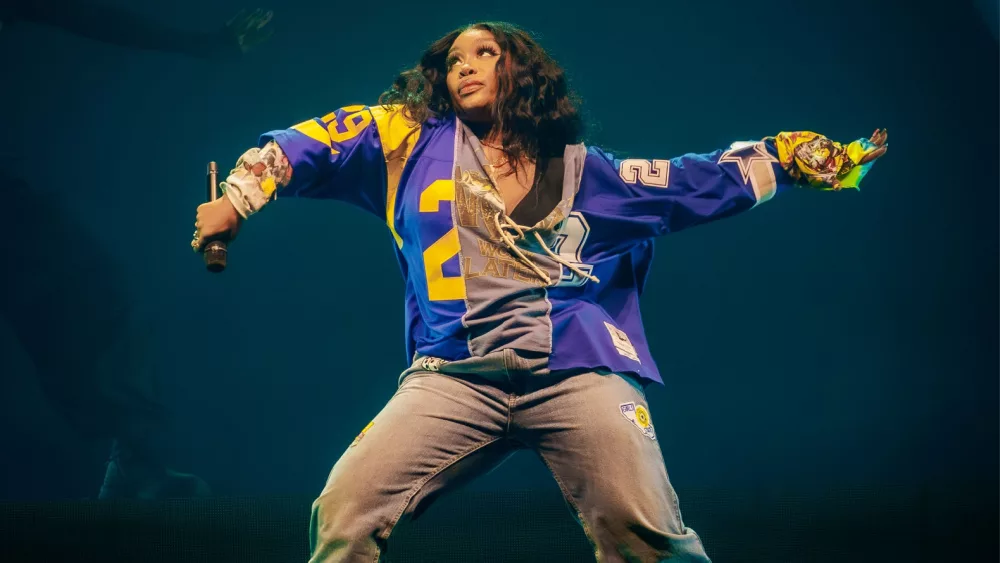 SZA released the new visual for her song "Snooze" off of her most recent sophomore album SOS. The video for "Snooze' marks the sixth song off the album to be given the visual treatment, and it includes multiple cameos from Justin Bieber, songwriter-producer Benny Blanco (who produced the songs "Nobody Gets Me" and "Special" from SOS), as well as actors Woody McClain ("Power Book II: Ghost") and Young Mazino ("Beef") all who play SZA's love interests.
SZA, who directed the video for 'Snooze' with Bradley J. Calder, is shown having romantic moments with each of the aforementioned men, and later the singer/songwriter incorporates a dance number with backup performers for a light-up robot. To close out the video, SZA is shown running through scenic fields, trails and beaches while a snippet of an unreleased track plays in the background. She also recently teased a new track when previewing the "Snooze" video on social media (here.)
"Snooze" has reached double platinum status and achieved 700 million streams worldwide, and recently hit the Top 10 on the all-genre Billboard Hot 100 chart, marking her fifth Top 10 hit from SOS. 
Take a look at the video for 'Snooze' – here.
Editorial credit: Ben Houdijk / Shutterstock.com