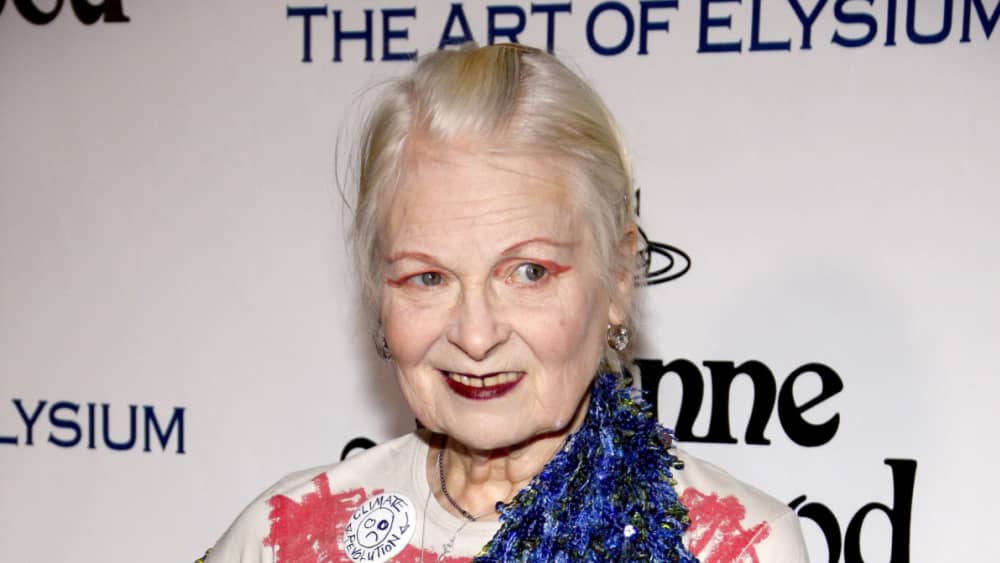 Dame Vivienne Westwood, the fashion designer and activist who was considered an icon of Britain's punk movement in the 1970s, has died at age 81.  A message posted to Westwood's Twitter read: "Vivienne Westwood died today, peacefully and surrounded by her family, in Clapham, South London. The world needs people like Vivienne to make a change for the better."
Westwood was born Vivienne Isabel Swire on April 8th, 1941 in Derbyshire, England. She briefly attended University of Westminster (then Harrow Art School), but would go on to become a primary school teacher making her own jewelry on the side, which she sold on London's Portobello Road. In the mid-1960s, Westwood met artist Malcolm McLaren, who would shortly thereafter become manager of Sex Pistols. Together, Westwood and McLaren managed the store SEX, where they sold the clothing they designed. SEX increased in popularity and became a hub for London punks after Sex Pistols were seen wearing Westwood and McLaren's designs.
Westwood is largely credited for helping push the punk movement towards the mainstream, as well as unifying the fashion and music industries. Westwood was also vocal about numerous causes and movements, notably climate change awareness, and often incorporated her political activism into her designs.
Westwood is survived by her husband, Andreas Kronthaler, and two sons: Ben Westwood, born 1963, and Joseph Corré, born 1967.
Editorial credit: Tinseltown / Shutterstock.com