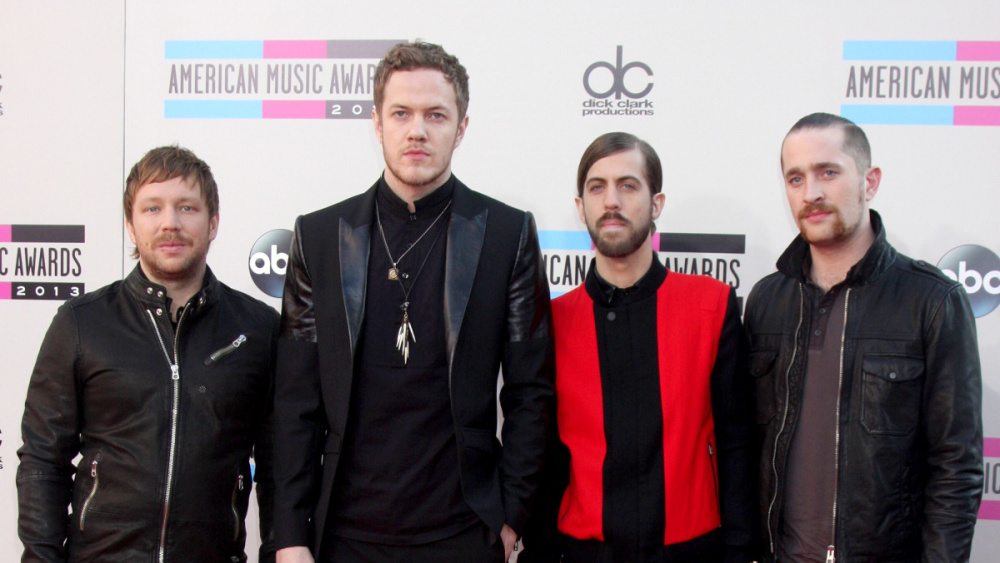 Imagine Dragons are celebrating the 10th anniversary of their debut LP with an expanded version of Night Visions, which includes nine additional studio tracks and two previously unreleased songs, "Love of Mine" and "Bubble."  The band also released lyric videos for all 22 tracks on Night Visions (Expanded Edition).
Night Visions debuted on September 4, 2012, hitting the No.2 on the Billboard Top 200 and yielding the diamond-certified Hot 100 smash hit "Radioactive".  The LP also occupied a spot on the Billboard Top 200 for 408 weeks. Imagine Dragons said of the album: "Night Visions is more than an album. It is a documentation of the moment when we, as Imagine Dragons, collectively found ourselves. The process of creating Night Visions was all about sacrificing of the self in order to invest in the group and the music. It changed our lives forever."
The band is currently on the road across North America in support of their most recent release, Mercury — Acts 1 & 2. The 32-track double-album includes hit singles 'Enemy,' 'Sharks,' and the band's current single, 'Bones.'
Buy or stream Night Visions (Expanded Edition) – here.
Editorial credit: Kathy Hutchins / Shutterstock.com