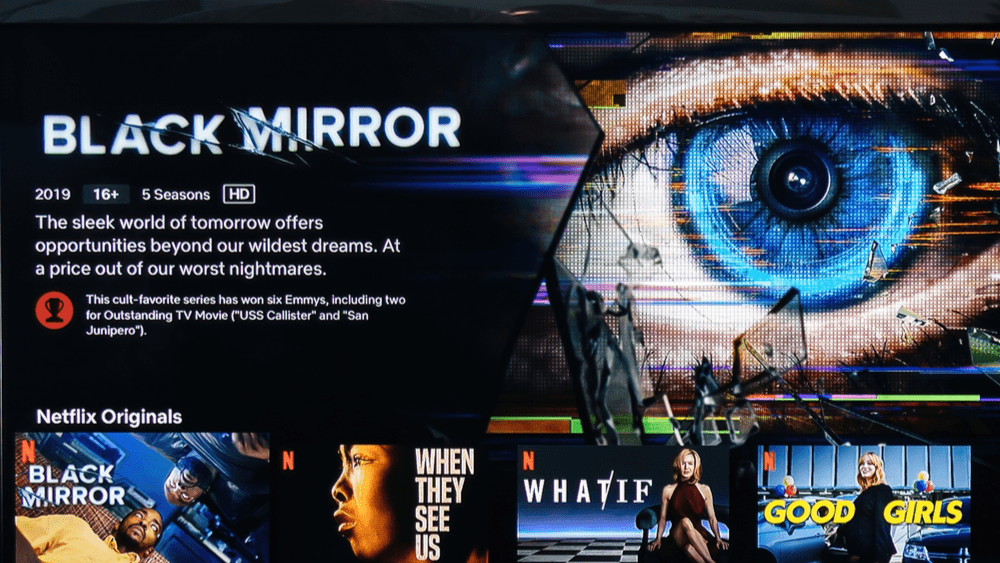 Netflix has picked up another season of the dystopian-anthology series 'Black Mirror', nearly three years since new episodes last aired.
Season 6 of Black Mirror is still in its early development and the casting phase. The new season will reportedly have more episodes than Season 5, which was comprised of just three new episodes– Striking Vipers with Anthony Mackie and Yahya Abdul-Matteen II, Smithereens with 'Sherlock' star Andrew Scott, and Rachel, Jack and Ashley Too, which starred Miley Cyrus.  The first two seasons of Black Mirror were also comprised of just three episodes, but Seasons 3 and 4 each had 6 episodes.
Sources close to the production tell Variety that Black Mirror Season 6 will adopt a more cinematic approach; each episode of Season 6 is rumored to be thought of as an 'individual film,' which hints that each episode will be over an hour in length. However, content of the episodes themselves remain unclear.
A premiere date for Black Mirror Season Six has not yet been announced.
Editorial credit: Hadrian / Shutterstock.com