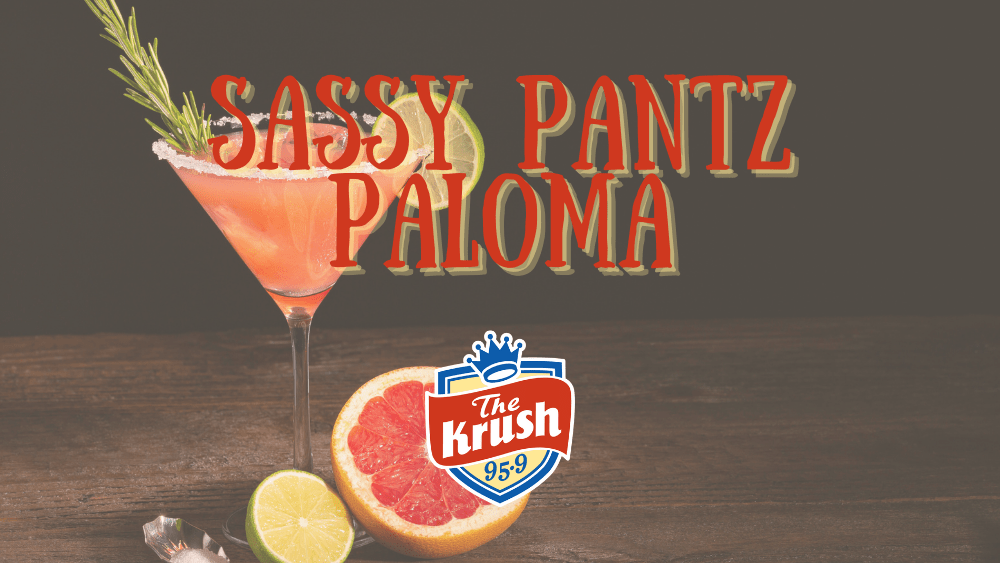 'Sassy Pants' Paloma
Makes 2 Cocktails (or one for a very thirsty gal)
4oz Freshly Squeezed Pink Grapefruit Juice
2oz Freshly Squeezed Lime Juice
2oz *Chili-n-Grapefruit Simple Syrup (more if you like it sweeter/spicier)
2oz Pamplemousse Liqueur
3oz Quality Blanco Tequila, like PaQui
Grapefruit Sparkling Water, like La Croix or Spindrift
Grapefruit Peel + Edible Flower for garnish
Add Juices, simple syrup and the booZe into your cocktail shaker. Add a measure of ice, put on the top and shake vigorously. Strain into 2 Collins style glasses that have fresh ice in them. Please leave room for the Sparkling Water as you'll add that to the top, stir and then garnish. Salt on the rim? Up to you…feeling salty?
** Chili-n-Grapefruit Simple Syrup**
(Makes about a cup-n-a-half)
1 cup Sugar
1 cup Water
1 full rind of a pink grapefruit (idea: take the rind off the grapefruit before juicing)
I Serrano Chili cut into wheels (you can use jalapeño or habanero depending on your spice taste)
Add the ingredients to a medium size pot and place on medium/high heat. You'll want to heat it nice and hot, stirring occasionally, but do NOT bring to a boil. Once it gets to the point of almost boil; turn it off and let it simmer until cool. Once cooled, strain it into a bottle that has a tight fitting lid, it will keep in the fridge for a few weeks. Make sure to label it. Lol.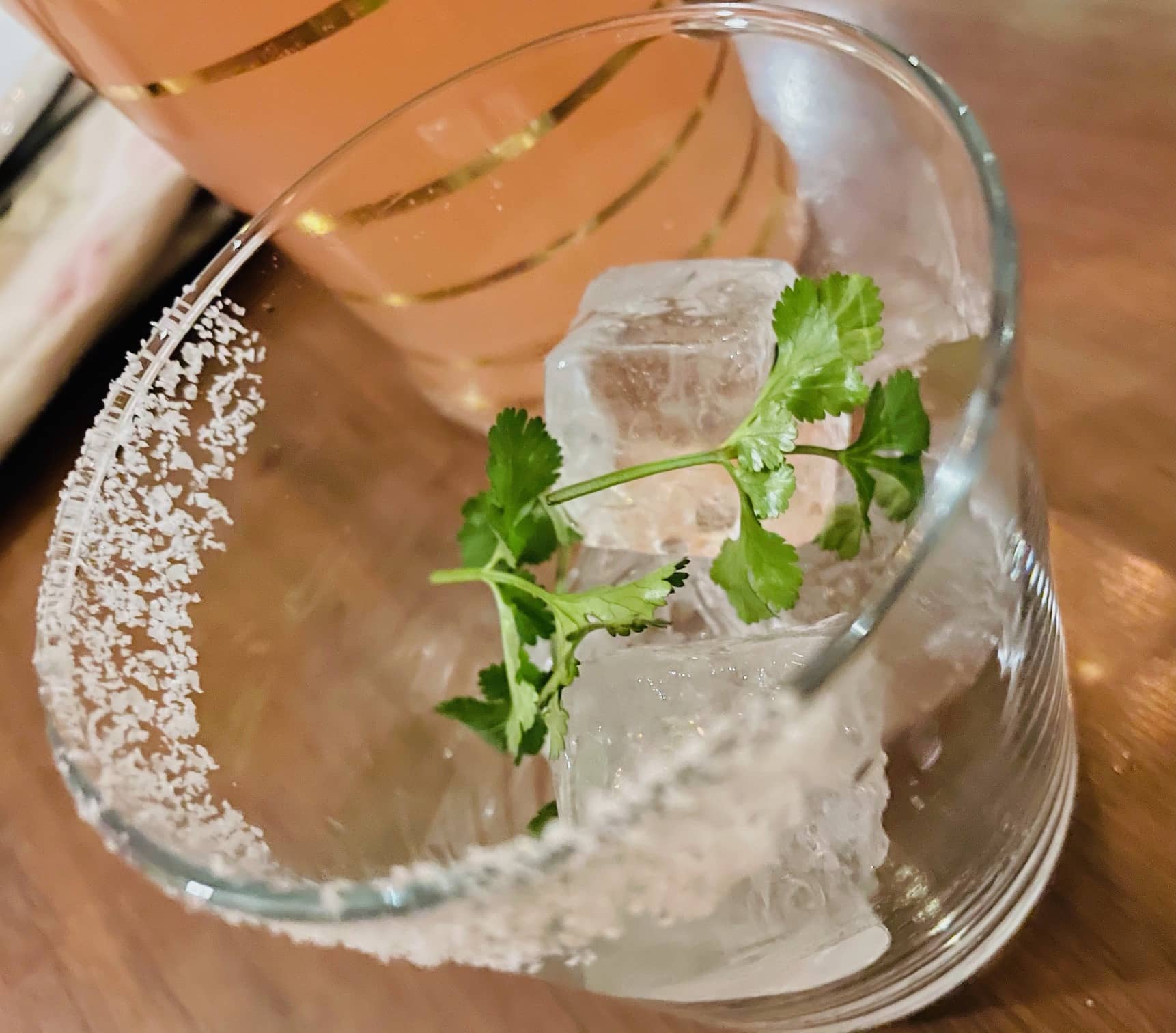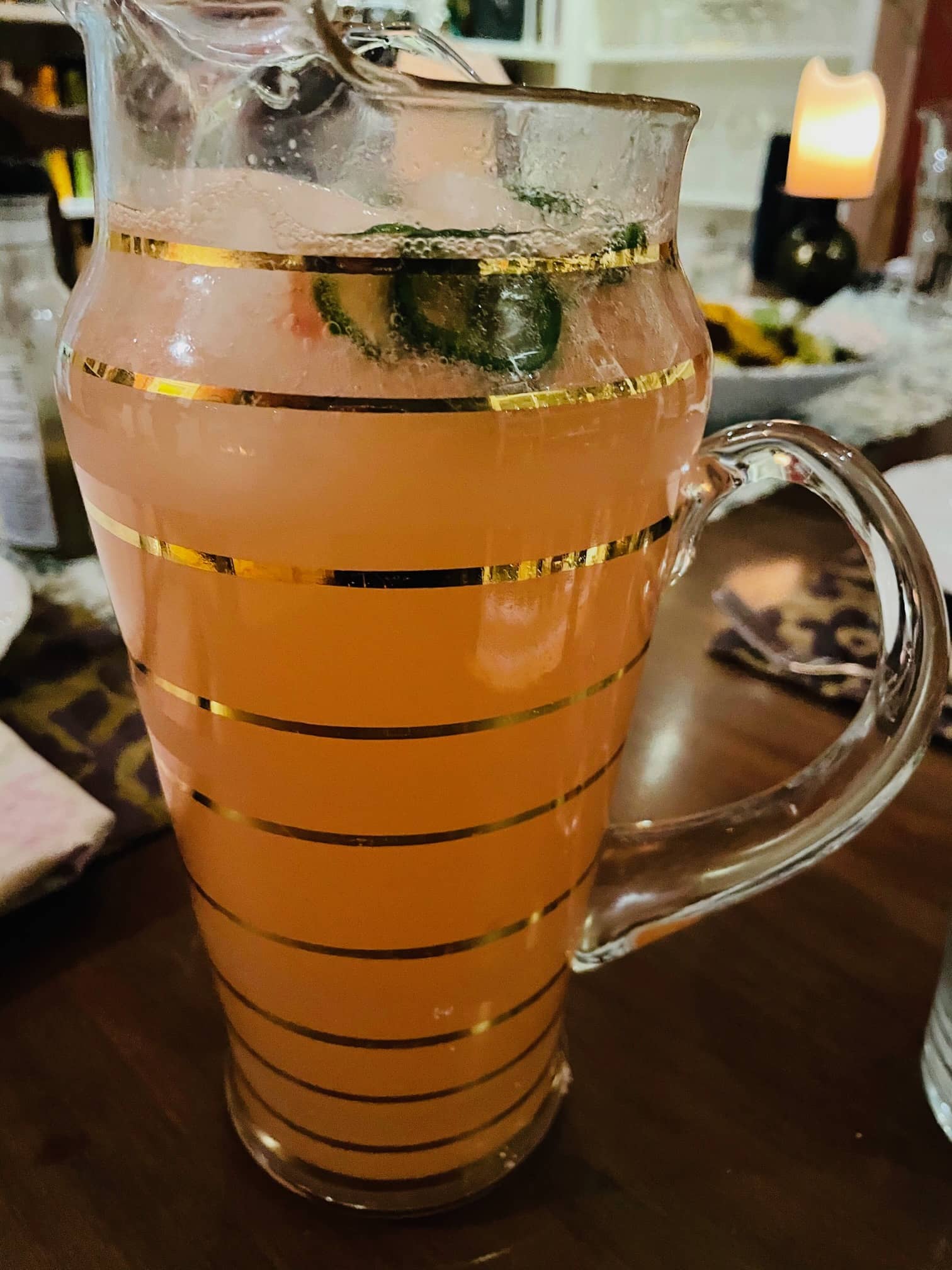 Wine of the Week
2019 Handley Cellars Gewürztraminer, Anderson Valley
Sexy and alluring with aromas of juicy orange peels, rose petals and a little bit of spice. On the palate flavors that are dry, yet fruity of juicy bosc pears, white peaches, and the signature gewürztraminer flavor of flavor of the lychee nut with spicy ginger and grapefruit on the finish. A succulent, delicious wine! handleycellars.com