Rivertown Revival
July 23, 2022 @ 11:00 am

-

July 24, 2022 @ 7:00 pm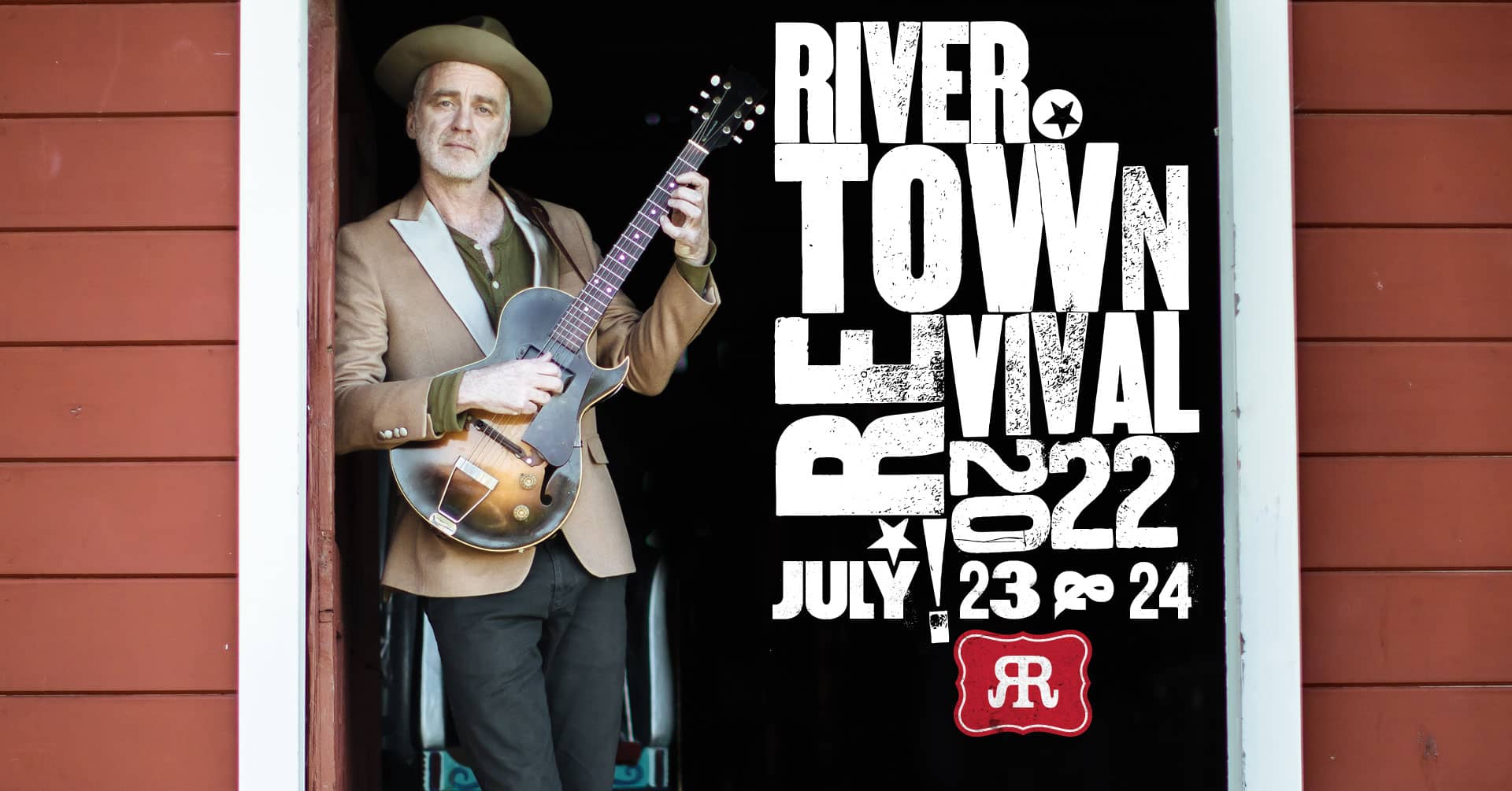 𝗥𝗶𝘃𝗲𝗿𝘁𝗼𝘄𝗻 𝗥𝗲𝘃𝗶𝘃𝗮𝗹 𝗿𝗲𝘁𝘂𝗿𝗻𝘀 𝗶𝗻 𝟮𝟬𝟮𝟮!
Celebrating the Greatest Slough on Earth with fabulous music, art, food, libation, and fun for all ages.
𝗥𝗶𝘃𝗲𝗿𝘁𝗼𝘄𝗻 𝗥𝗲𝘃𝗶𝘃𝗮𝗹 𝗶𝘀 𝗱𝗼𝘂𝗯𝗹𝗶𝗻𝗴 𝗱𝗼𝘄𝗻 𝘁𝗵𝗶𝘀 𝘆𝗲𝗮𝗿 𝘁𝗼 𝗺𝗮𝗸𝗲 𝘂𝗽 𝗳𝗼𝗿 𝗹𝗼𝘀𝘁 𝘁𝗶𝗺𝗲!
Presented by Friends of the Petaluma River, Rivertown Revival will enjoy our 11th year of celebrating our Greatest Slough On Earth and our community this July. This year we will have 𝟮 𝗗𝗮𝘆𝘀 packed with music, art, play, food, crafts, 5 dollar weddings, delicious libations, all forms of our usual curiodities, and of course YOU!
This year we are proud to announce our Saturday headliner – 𝗣𝗲𝘁𝗮𝗹𝘂𝗺𝗮'𝘀 𝗼𝘄𝗻 𝗦𝗲𝗮𝗻 𝗛𝗮𝘆𝗲𝘀, and our Sunday Headliner the return of the 𝗥𝗶𝘃𝗲𝗿𝘁𝗼𝘄𝗻 𝗥𝗲𝘃𝘂𝗲 𝘄𝗶𝘁𝗵 𝗼𝘂𝗿 𝗠𝘂𝘀𝗶𝗰𝗮𝗹 𝗠𝗶𝗻𝗶𝘀𝘁𝗲𝗿 𝗝𝗼𝘀𝗵 𝗪𝗶𝗻𝗱𝗺𝗶𝗹𝗹𝗲𝗿 𝗼𝗳 𝗧𝗵𝗲 𝗖𝗿𝘂𝘅!
𝗥𝗶𝘃𝗲𝗿𝘁𝗼𝘄𝗻 𝗥𝗲𝘃𝗶𝘃𝗮𝗹 𝗶𝘀 𝗮 𝗯𝗲𝗻𝗲𝗳𝗶𝘁 𝗳𝗼𝗿 𝗙𝗿𝗶𝗲𝗻𝗱𝘀 𝗼𝗳 𝘁𝗵𝗲 𝗣𝗲𝘁𝗮𝗹𝘂𝗺𝗮 𝗥𝗶𝘃𝗲𝗿
Friends of the Petaluma River (FOPR) is a local non-profit dedicated to celebrating, conserving and educating the community about the Petaluma River and its watershed. Throughout the year FOPR hosts river cleanups, free boating programs, nature camps for kids, environmental education in the classroom, community celebrations and much more.
To learn more, visit 
www.friendsofthepetalumariver.org
𝗦𝗮𝘁𝘂𝗿𝗱𝗮𝘆 𝗠𝘂𝘀𝗶𝗰 𝗟𝗶𝗻𝗲𝘂𝗽
𝙏𝙝𝙚 𝘽𝙖𝙧𝙣 𝙎𝙩𝙖𝙜𝙚
Sean Hayes
Royal Jelly Jive
Tamborazo Santo Domingo
La Gente SF
Timothy O'Neil Band
Beckylynne and her Druthers
𝙏𝙚𝙣𝙩 𝙎𝙩𝙖𝙜𝙚
Sebastian Saint James & The Highway Poets
Tru Lyric
The Musers
Fog Holler
𝙏𝙧𝙖𝙫𝙚𝙡𝙞𝙣𝙜 𝙎𝙥𝙚𝙘𝙩𝙖𝙘𝙪𝙡𝙖𝙧 𝙎𝙩𝙖𝙜𝙚
SoloRio
Joshua James Jackson
The Hubbub Club
Tobias Weinberger
Lee Vandeveer Band
Hannah Jern Miller
𝗦𝘂𝗻𝗱𝗮𝘆 𝗠𝘂𝘀𝗶𝗰 𝗟𝗶𝗻𝗲𝘂𝗽
𝙏𝙝𝙚 𝘽𝙖𝙧𝙣 𝙎𝙩𝙖𝙜𝙚
Rivertown Revue featuring Josh Windmiller of the Crux & Special Guests.
King Street Giants
The Billie Holiday Project
Caitlin Jemma
𝗖𝗮𝗹𝗹𝗶𝗻𝗴 𝗮𝗹𝗹 𝘆𝗼𝘂𝗻𝗴 𝗥𝗶𝘃𝗲𝗿 𝗥𝗮𝘁𝘀!
Once again we will have a large family area for kids and kids-at-heart to play, craft, and dance. This area will feature a quiet tent for tired kids, diaper changing, etc.
𝗙𝗼𝗼𝗱 𝗣𝗲𝗱𝗱𝗹𝗲𝗿𝘀
Enjoy food and libations from great local nosheries and watering holes. More information to come!
𝗠𝗲𝗿𝗰𝗵𝗮𝗻𝘁𝘀
Local crafts people and artists will be present both Saturday and Sunday selling their artisanal products and wares. More information to come!
𝗪𝗲𝗱𝗱𝗶𝗻𝗴𝘀
Our notorious $5 weddings will return.