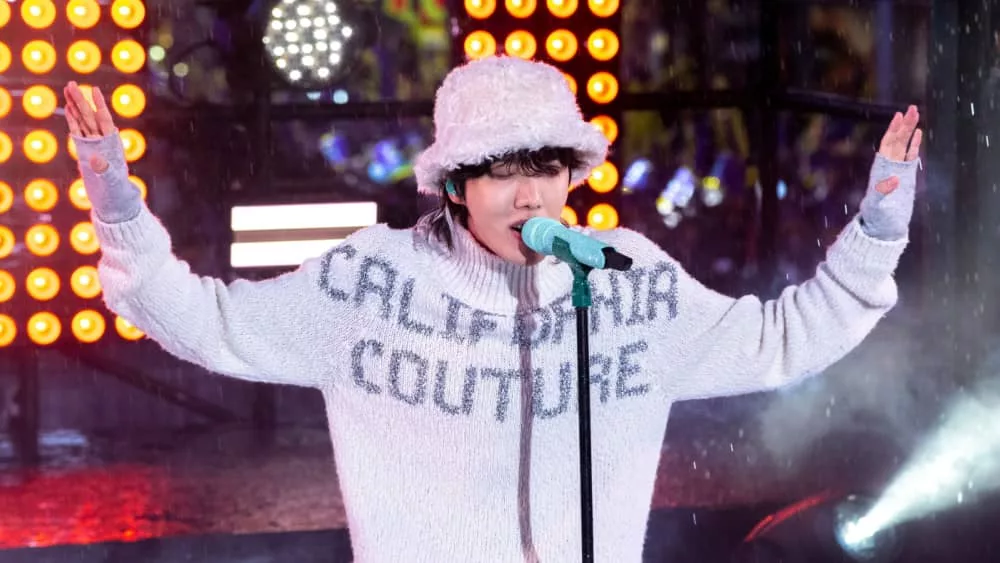 The members of BTS are showing support for J-Hope, who dropped physical copies of his solo album Jack In The Box (Hope Edition).
BTS' YouTube channel dropped videos of RM, Jimin, Suga, Jungkook and Kim Taehyung featuring their reaction to the album, unboxing of the physical album on camera. RMpicked the lyrics book and revealed his favorite track from the album, = (Equal Sign), giving a shoutout to J-Hope who is currently on military duty.
J-Hope made his solo debut with his album Jack In The Box, released on July 15, 2022. The new physical al copy of the album contains the Lollapalooza versions of his three songs– = (Equal Sign), STOP, and Future. It also includes instrumental versions of Arson and MORE.
You can watch the other members of BTS reactions to J-hope's Jack In The Box (Hope Edition) below:
RM: https://youtube.com/shorts/DrvSYHbwC38

SUGA: https://youtube.com/shorts/XYi8qT2-9S8

Jimin: https://youtube.com/shorts/TWtEXC2Qj8I

V: https://youtube.com/shorts/eJqupIT130M

Jung Kook: https://youtube.com/shorts/PTlciXiaq5s
Editorial credit: lev radin / Shutterstock.com