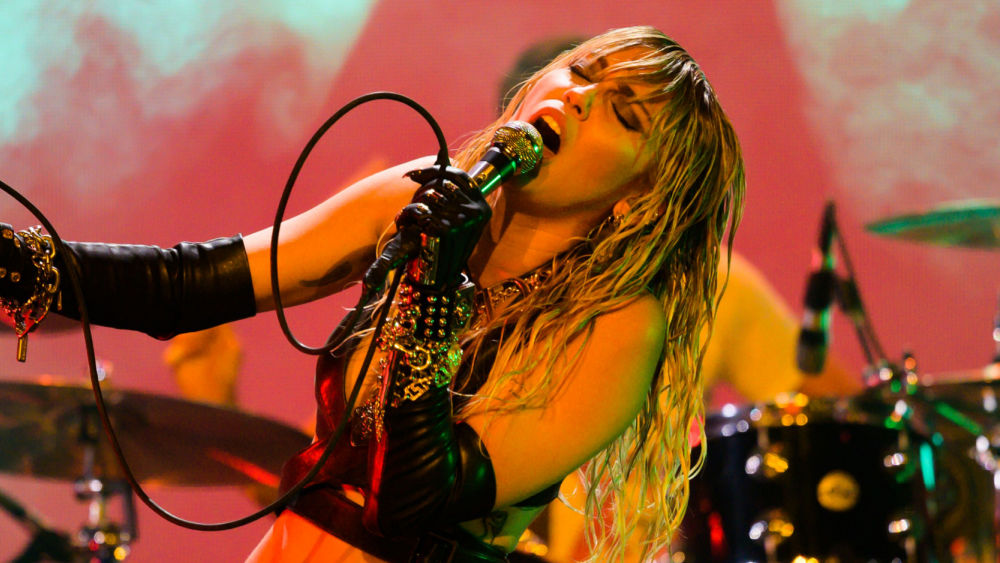 Miley Cyrus' "Flowers" remains at No. 1 on the Billboard Hot 100 charts for a fifth straight week, marking Cyrus' longest-running #1 song ever.
"Flowers" debuted at No. 1 after it was released last month and as of this week it is the most-heard song on radio stations across the country. Billboard estimates the song made 85.8 million airplay audience impressions over the past week.  "Flowers" has also taken the #1 spot on Billboard's Radio Songs chart, making it Miley's first track to ever hit the top spot. Only three other songs launched to the top of the Radio Songs chart in five weeks or less: Adele's "Hello;" Destiny's Child's "Survivor", and TLC's "No Scrubs."
"Flowers" has been streamed 33.7 million times over the past week, and on Spotify the song remains the #1 leader on its Weekly Top Songs chart. According to the platform, 'Flowers' has amassed over 508 million streams since it was released on January 12th.
Editorial credit: Brian Friedman / Shutterstock.com