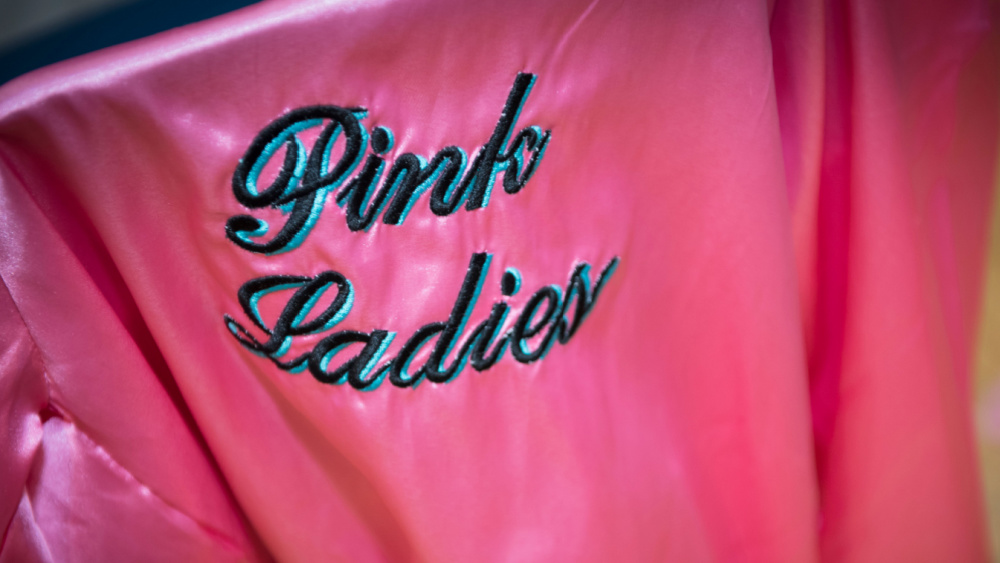 Paramount+ shared a teaser trailer for Grease: Rise of the Pink Ladies , the musical prequel series set in 1954, four years before "Grease" took place.   The series will premiere on April 6.
Marisa Davila, Cheyenne Isabel Wells, Ari Notartomaso, Tricia Fukuhara, Shanel Bailey, Madison Thompson, Johnathan Nieves, Jason Schmidt and Maxwell Whittington-Cooper star as students at Rydell High, with Jackie Hoffman playing Miss McGee, the role Eve Arden played in Grease and Grease 2.
The trailer features a cover of "Grease (Is the Word)" and shots of dance numbers in a seamstress shop, the school track, and an auto garage while four of the women don the classic 'Pink Ladies' jackets.  You can take a look at the teaser – here.
Editorial credit: Roadrunner1866 / Shutterstock.com