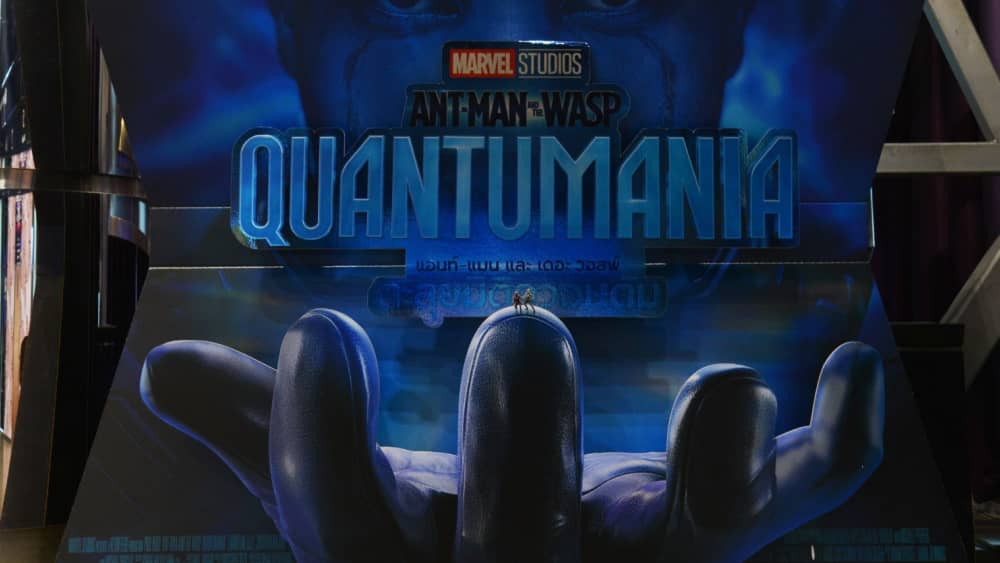 Marvel Entertainment has released a new 2-minute trailer for Ant-Man and The Wasp: Quantumania, starring Paul Rudd and Evangeline Lilly as the titular characters.
The trailer features Ant-Man and the Wasp, along with the Wasp's scientist parents Hank (Michael Douglas) and Janet (Michelle Pfeiffer), as they explore the Quantum Realm and clash with adversary Kang (Jonathan Majors). Kang seems to betray the group after making a deal with Ant-Man to restore the time he lost during Thanos' Blip, which made half of all life in the universe disappear for several years. Kang and Ant-Man are seen fighting in the latest clip.
'Ant-Man and the Wasp: Quantumania' is set for release on Feb. 17. Take a look at the trailer – here.
Editorial credit: Sarunyu L / Shutterstock.com