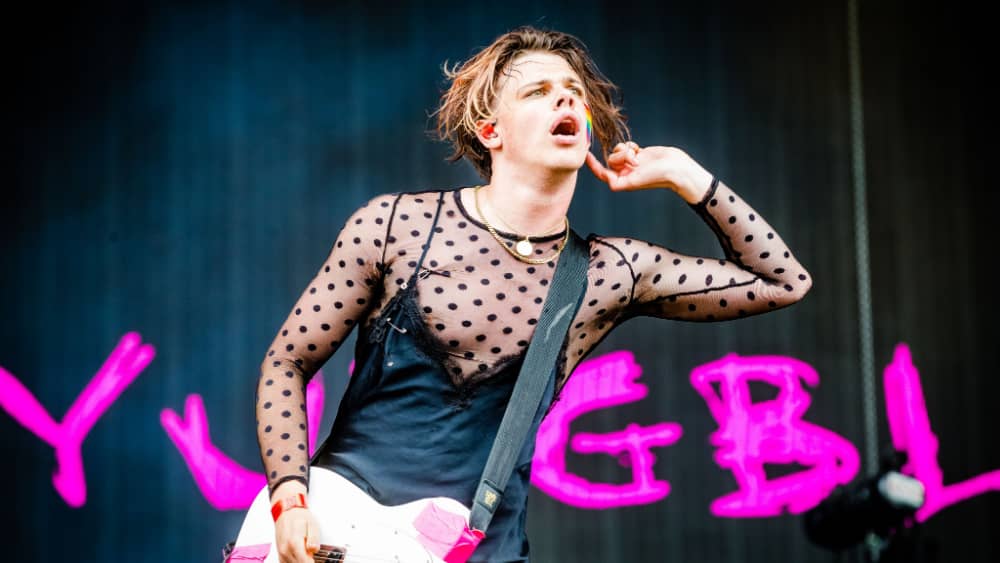 Yungblud has released the music video for the song "Tissues", from his self-titled album Yungblud. The album is Yungblud's third studio album and the follow-up to Weird!, which was released in December 2020.
Leading up to the album release, Yungblud said in a post on Instagram: "'YUNGBLUD' is only a couple of hours away. im sat here thinking about what to say and i think this time it's best to leave it up to you. i put everything i got into this album i believe it truly has a spirit in it that i haven't been able to put into music before that reflects the love i have felt from all of you.  it gets dark in places, it gets turbulent as [expletive] but thats life and it's about how you get out of those dark places and how you help other people get out of those places that reflects who you truly are. thankyou so much for everything. im so tired but ive never been more awake in my entire life."
In the video for "Tissues," the 25-year-old British performer sings and dance among a group of people frozen in place at a theater. At the end of the video, the people join Yungblud in dancing. You can check out the video – here.
Editorial credit: Ben Houdijk / Shutterstock.com