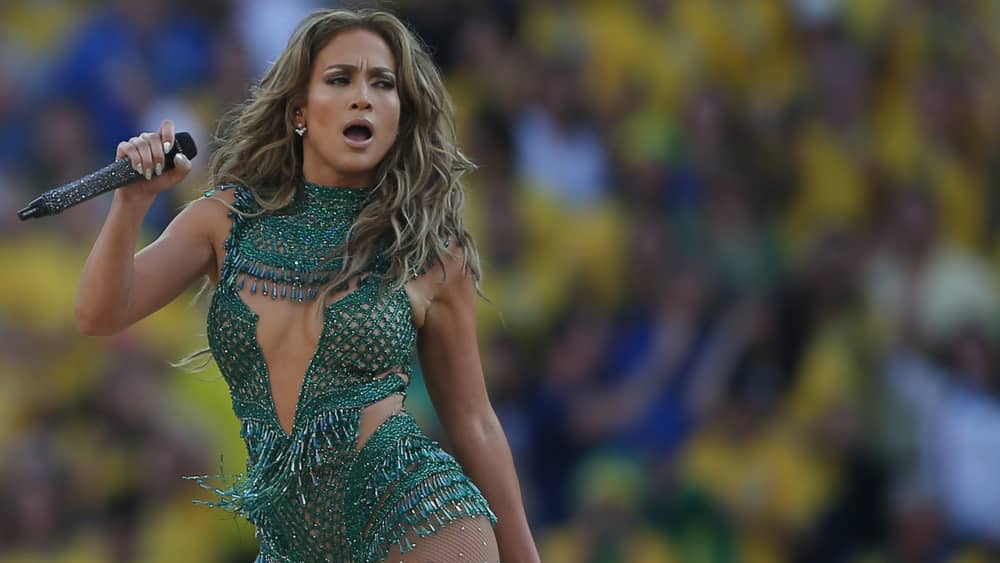 Jennifer Lopez & Maluma's new single, "Marry Me (Kat & Bastian Duet)," from the 'Marry Me' soundtrack is out now.  You can listen to the duet at the link – here.  Lopez says the pair filmed the performance of Marry Me as seen in the film at one of Maluma's real-life concerts in New York City.
In the film Marry Me, Lopez and Maluma portray global pop superstars Kat Valdez and Bastian. The story follows Valdez as she headlines a concert of her own, immediately after finding out that Bastian cheated on her. In order to save face and regain control of her unfortunate narrative, she then pulls off a headline-making publicity stunt and selects an unsuspecting math teacher, Charlie (Owen Wilson), from the audience to wed on the spot.
Marry Me will hit theaters and debut on streaming service Peacock on Friday, Feb. 11.
Editorial credit: AGIF / Shutterstock.com