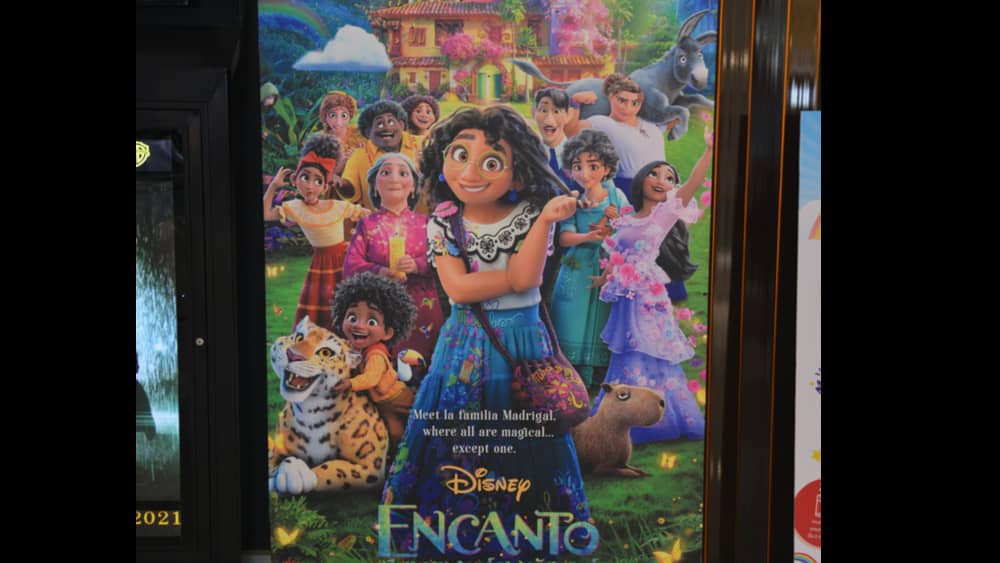 "We Don't Talk About Bruno" from Disney's Encanto has reached No. 1 on the Billboard Hot 100, knocking Adele's "Easy on Me" out of the top spot after 10 weeks.
According to Billboard, "Bruno" is only the second No. 1 from a Disney animated film. Peabo Bryson and Regina Belle's Aladdin theme "A Whole New World," also topped the chart in 1993. We Don't Talk About Bruno's songwriter, Lin-Manuel Miranda, also has scored his first No. 1 hit.  Since Encanto debuted on Disney+ on December 24th, its soundtrack surged in popularity, ending Adele's six-week run atop the Billboard 200.
An ensemble of Carolina Gaitán, Mauro Castillo, Adassa, Rhenzy Feliz, Diane Guerrero, Stephanie Beatriz, and the Encanto cast sing on "Bruno", which also has set a record for the most credited recording artists for a No. 1 hit on the Hot 100.  The 1985 charity single "We Are the World" was billed to the supergroup 'USA for Africa' rather than listing each contributors individually.
Editorial credit: Sarunyu L / Shutterstock.com