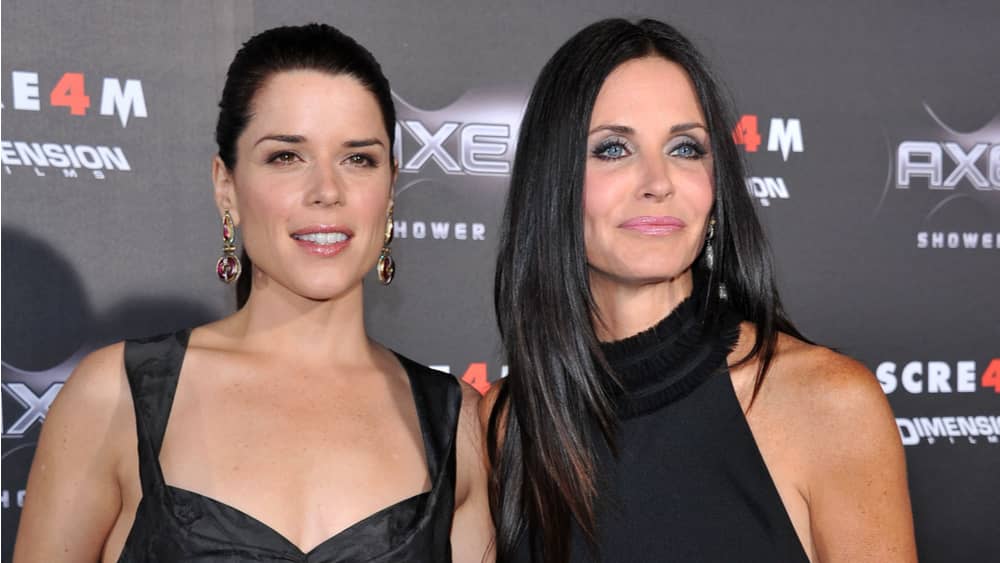 Scream was No. 1 at the box office over the Martin Luther King Jr. holiday weekend with a projected four-day gross of $34 million — dethroning Spider-Man: No Way Home.  Scream's three-day domestic weekend gross is an estimated $30 million. Overseas, Scream grossed $18 million from 50 markets for a global debut of $52 million.
Scream comes more than 25 years after the late Wes Craven's original film hit the big screen. The new film — the first not directed by Craven — is the fifth title in the series, and a direct sequel to 2011's Scream 4.   Scream sees stars Courteney Cox and Neve Campbell, along with Marley Shelton, David Arquette, Skeet Ulrich, Heather Matarazzo and Roger L. Jackson, reprising their roles. Newcomers include Jenna Ortega, Melissa Barrera, Mason Gooding, Dylan Minnette and Jack Quaid.
Spider-Man: No Way Home fell to No. 2 in its fifth weekend with an estimated $26 million, including $20.8 million for the three days.  Universal took the No. 3 and No. 4 spots with Sing 2 and The 355. Sing 2 is projected to gross $11 million for the four-day weekend, and The 355 earned a projected $2.8 million for the four days. The King's Man, from 20th Century and Disney, rounded out the top five with an estimated four-day holiday gross of $3 million.
Editorial credit: DFree / Shutterstock.com