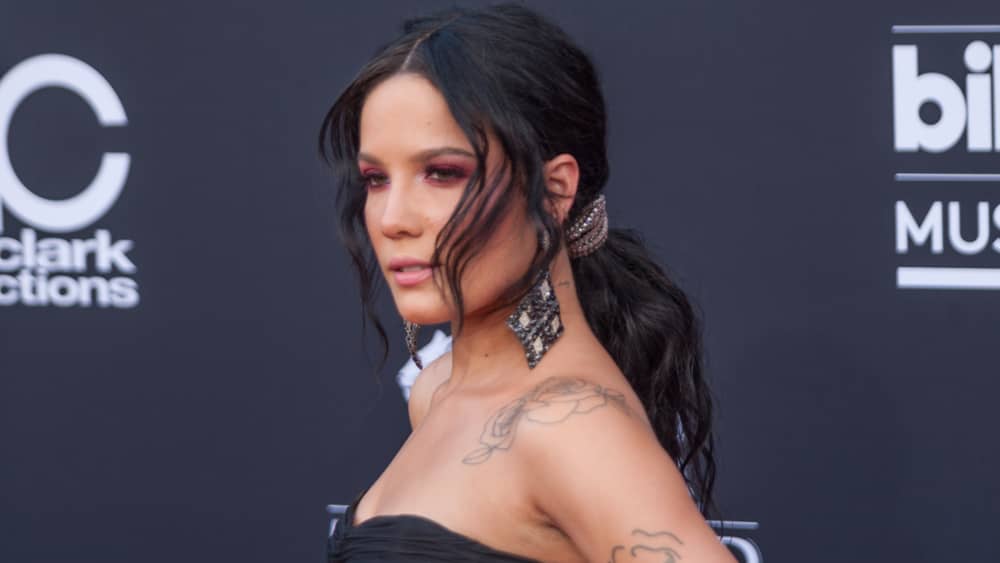 Halsey is kicking off 2022 with an extended edition of her album "If I Can't Have Love, I Want Power". The extended edition features two new tracks – 'Nightmare Reprise" and "People Disappear Here" in addition to the original 16-tracks.
Halsey shared on Twitter: "The extended version of IICHLIWP is out now featuring the new and moody ethereal goodness that is People Disappear Here plus a Nine Inch Nails reimagined version of Nightmare." 
If I Can't Have Love, I Want Power  was produced by Trent Reznor and Atticus Ross, and dropped in August. Halsey also released an IMAX film of the same name alongside the album. The film featured Halsey — who was pregnant at the time of filming — incorporating themes of motherhood and mysticism into its storyline.
Listen to the extended album in full – here.
Editorial credit: Jamie Lamor Thompson / Shutterstock.com