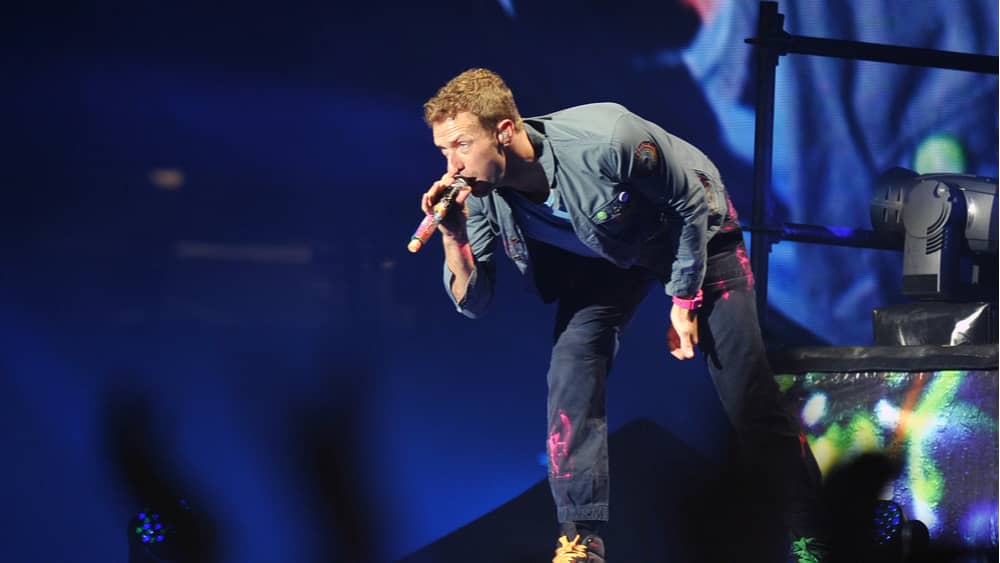 Coldplay lead singer Chris Martin has confirmed that the band is set to stop making music in 2025.
Martin made the announcement during a pre-recorded BBC radio show.  A clip in which Martin confirmed the band's retirement was trailed on the BBC during a separate Radio 2 breakfast show earlier in the day. "Will there come a time when Coldplay stop?" Martin is asked; and he replies:  "Well, I know – I can tell you. We're going to do – I think we have 3 more – our last proper record will come out at the end of 2025. And I think after that we'll only tour – and maybe we'll do some sort of collaborative things or… – but the Coldplay catalogue as it were finishes then."
Coldplay – comprised of Chris Martin, Jonny Buckland, Guy Berryman and Will Champion — was formed in London, U.K. in 1996 and have released nine albums since their debut, 2000's "Parachutes."  The band have won 7 Grammy Awards and sold over 100 million albums worldwide. The group's latest record, "Music of the Spheres," was released in October.
Editorial credit: yakub88 / Shutterstock.com