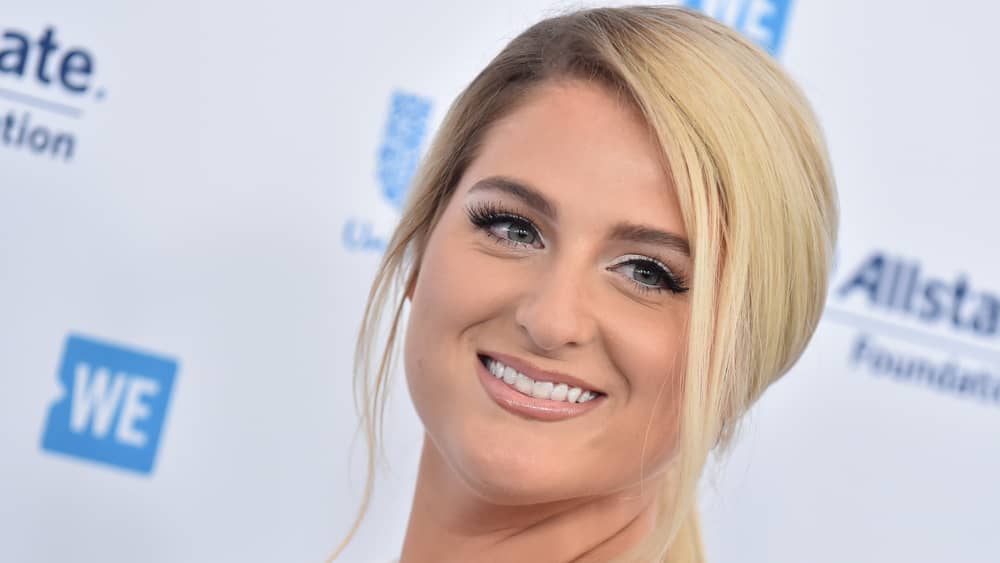 Fans have been eagerly awaiting an official music video to accompany Meghan Trainor's hit song "Title" after it went viral (due to TikTok). Now six years after the song was released, Trainor has finally dropped the music video. Trainor captioned a TikTok video celebrating the occasion: "When they don't let you release the official music video until TikTok blows it up six years later."
"Title" serves as the ninth track from Trainor's major studio album of the same name.  Meghan filmed the music video for Title in 2014; it was included on a special international edition of the Title album, but it was never made available in the U.S.  After the track recently gained new life on TikTok after users connected with its lyrics and turned it into a dance trend, it became so popular that Meghan's record label finally gave her the go-ahead to cash in on the "Title" craze.
Take a look at the video for "Title" – here.
Editorial credit: DFree / Shutterstock.com