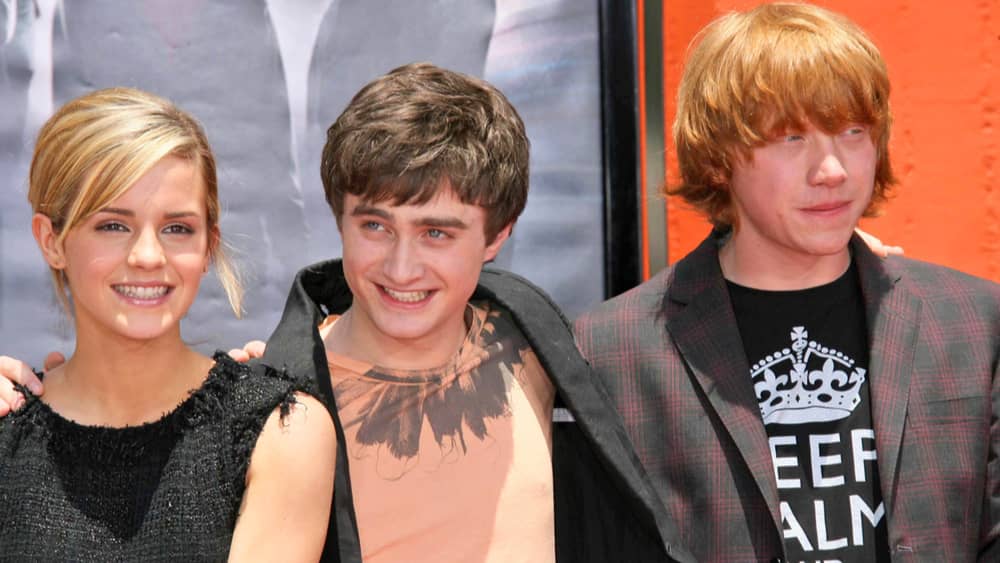 HBO Max released the first teaser trailer for "Harry Potter 20th Anniversary: Return to Hogwarts," which reunites the cast to mark two decades since the release of the franchise's first movie, "Harry Potter and the Sorcerer's Stone."
In the teaser, a woman who might be Helena Bonham Carter (Bellatrix Lestrange) holds up a copy of the wizarding newspaper The Daily Prophet with the headline, "Hogwarts Welcomes Back Alumni." As the trailer continues, several stars from the series receive their invitations to the reunion special. Robbie Coltrane (Hagrid) receives an invitation addressed to him at "The Coffee Shop, Chelsea," while Matthew Lewis (Neville Longbottom) receives a letter emblazoned with the Hogwarts crest. Mark Williams (Mr. Weasley) is spotted on board the Hogwarts Express, and a woman who looks like Emma Watson (Hermione Granger) strides down Platform 9 ¾.
The reunion special premieres Jan. 1, 2022 and will feature interviews with Daniel Radcliffe (Harry Potter), Rupert Grint (Ron Weasley) and Watson, as well as several other cast members including Ralph Fiennes, Gary Oldman and Jason Isaacs.
Editorial credit: s_bukley / Shutterstock.com