Get Figgy With It!
Handful of very ripe figs, chopped
1 1/2oz Griffo Gin
1 1/4oz Fresh Lime Juice
1oz Homemade Lavender Simple Syrup
Edible flower, like a Viola for garnish
Add the chopped figs into your cocktail shaker, muddle them til juicy. Add the Gin, Lime Juice, Lavender Simple Syrup and a measure of ice. Cover. Shake vigorously til very chilled. Strain into a vintage cocktail coupe & garnish with an edible flower. (Some of the little seeds will end up in the glass, that's ok)  Enjoy!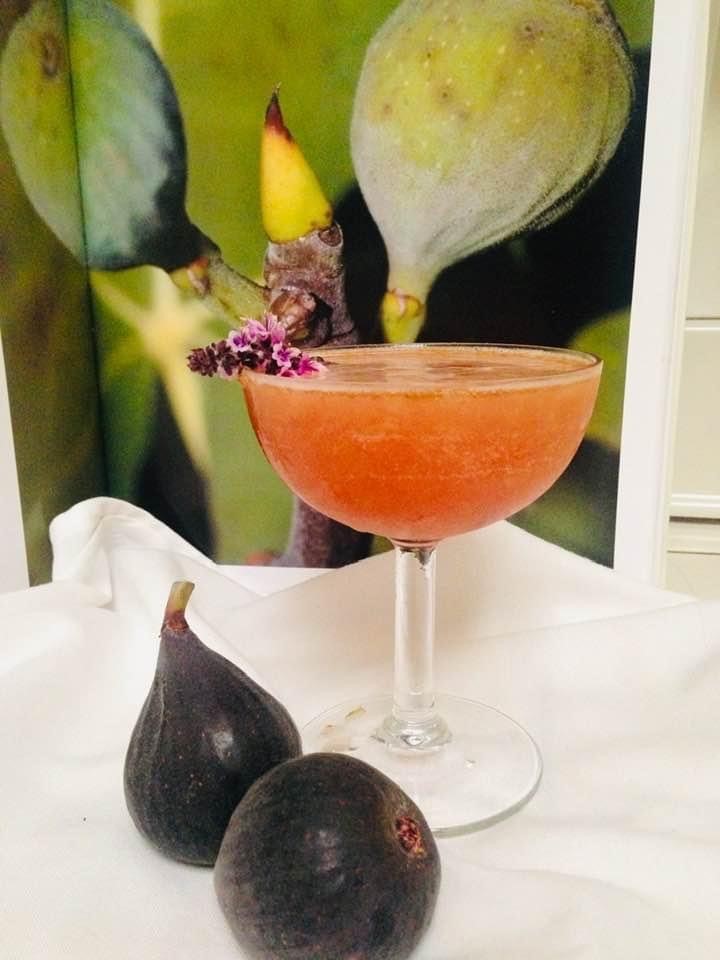 Wine of the Week
2018 Woodenhead Winery Pinot Noir, Russian River Valley – $48
Harvest Fair Gold Medal winner. Aromas of black cherries and blackberries, layers of red and black fruits, forest floor, tobacco, and hints of baking spice. Stunningly delicious!