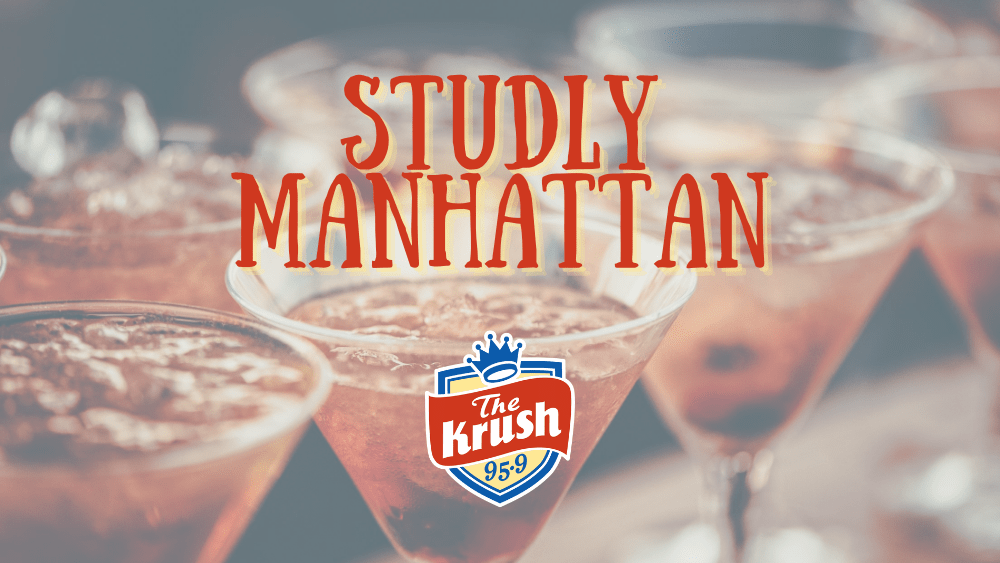 Studly Manhattan
2 oz. Virginia Distilling Company's Courage & Conviction Whiskey
3/4 oz. Carpano Antica Sweet Vermouth
Angostrua Bitters
Luxardo Cherry for garnish
Pour whiskey along with vermouth and a few dashed into glass with a measure of ice. Use long handed cocktail spoon to give it a stir until chilled. Pour into martini glass or vintage-style cocktail coup. Garnish with a Luxardo cherry and voila! (DO NOT SHAKE! Shaking this cocktail will only water it down, and you want to tast the Courage & Conviction with every sip!)
Wine of the Week
2019 Goldschmidt Vineyards Chelsea Merlot, Dry Creek Valley
The exceptional combination of climate, exposure, and soil in the Dry Creek Appellation stamps its signature on this classic varietal. This estate vineyard is slightly cooler than those in Alexander Valley and is well-suited to growing deeply concentrated, powerful Merlot. It also has excellent drainage. River soils and sandy loam permit enough water retention to promote full grape maturity yet discourage the overly-vigorous Merlot from producing high yields.
2019 Goldschmidt Vineyards Katherine Cabernet Sauvignon, Alexander Valley
Made in tandem by Nick and his middle daughter, Katherine, this very popular Cabernet Sauvignon has become a close family tradition over the years. The 2018 vintage marks a transition to an incredible new vineyard called Stonemason Hill. Located in Alexander Valley, this aptly-named site has large rocks leading up to a stone-walled terrace. Complex and elegant, this vineyard's beautiful gravel loam soil with mature vines—many over thirty years old—is ideally suited for the style and winemaking techniques which have made this wine so successful for us. A proprietary name rather than a single-vineyard wine, the Katherine Cabernet is perfect for casual dining and discerning tasters looking for an elegant drop with loads of personality and style.
2018 Goldschmidt Vineyards Hilary Cabernet Sauvignon, Oakville
The Oakville district is the heart and soul of Napa Valley Cabernet Sauvignon, where the coolness of the south meets up-valley warmth in perfect equilibrium. Oakville isn't too hot; it isn't too cold. It's just right. That's why Cabernet Sauvignon from Oakville so perfectly expresses the essential qualities of the varietal in deep, complex wines that can last for decades. Charming Creek is located on Route 29 just north of Oakville Cross Rd. The old Clone 7 Cabernet Sauvignon vines here give perfumed aromatics but also silkiness, deep color, power and richness. Also typical of Clone 7, the wines age very gracefully and show good acidity and structure when older. After 10 years this vineyard will still show dark fruits and supple tannins.